Be proactive about your vehicle's maintenance with transmission services from Lamberts Automotive in Rowlett, Texas. With our help, every system of your car, truck, or SUV will perform correctly.
Transmission Service in Rowlett, TX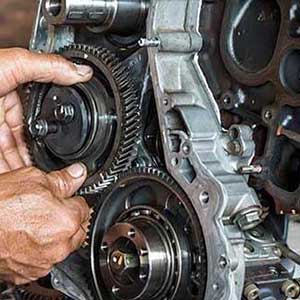 At Lamberts Automotive, we specialize in all types of transmission maintenance, from automatic to manual, foreign to domestic. You can rest assured that our seasoned and competent team can quickly and easily diagnose any transmission issue and, in turn, can give you a fair and accurate quote.
Transmission Fluid Replacement
Many transmission problems are the direct result of overheating or problems within the transmission fluid. Replacing the fluid in your transmission can help prevent this problem, preventing more expensive repairs in the future.
Manual Transmission Repair & Clutch Replacement Services
Keep your manual transmission in top condition with our help. We remove and disassemble the transmission to inspect and service the clutch, pressure plate, and flywheel. When necessary, we replace or repair any worn components and then properly reinstall them into your vehicle with fresh, clean fluid.
Differential Gears Service
These gears are prone to wear. Often, a loud noise will be associated with worn out gears and axles. Our technicians assess whether or not your gears are due for repair.
Contact our auto repair shop in Rowlett, Texas, for a quote on services that restores your vehicle's road performance.