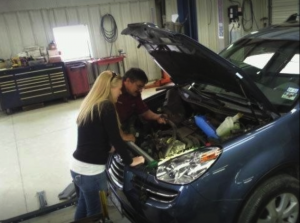 Guaranteed Auto Repair
Helping Rowlett keep their car, trucks, and SUVs on the road since 1980 we'll give new life to your vehicle.
Our friendly and helpful staff provides an experience you can rely on, so call us at (972) 475-0906 or contact us.
Scheduled Maintenance | Tune-ups | Repairs
Offering many different services to keep your vehicle on the road. Below is a list of services we offer for cars, trucks, and SUVs. If there's something you need but you don't see it listed, give us a call. We might still be able to help.
Air Filter Replacement
Fuel Filter Replacement
Spark Plug Replacement
Oil Changes & Oil Filter Service
Coolant & Antifreeze Flush
Brake System Flush
Computer Diagnosis & Repair
Full Brake Service
Suspension Repair
Power Door Locks & Windows
Standard Transmission & Clutch Repair
Transmission Service
Differential/Gear Box/Transfer Case Services
Water Pumps & Replacement
Timing Belts & Replacement
Battery & Electrical Services
Battery, Starter, & Alternator Services
Windshield Wiper Blade Replacement & Repair
Burnt Fuse Replacement
Headlight & Taillight Installation
Charging System Diagnostic
Battery Diagnostic Testing, Replacement & Installation
Specialized Services
Serving Rowlett since 1980