Brake Replacement & Adjustment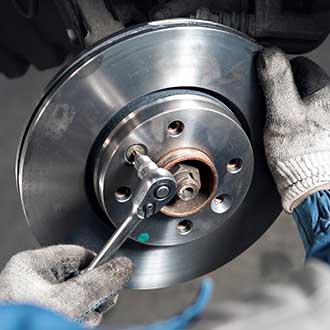 Be proactive about your vehicle's maintenance with brake services from Lamberts Automotive in Rowlett, Texas.
With our help, every system of your car, truck, or SUV will perform correctly.
Full Brake Services
Brakes experience quite a bit of wear and tear, so it is absolutely necessary to have them serviced on a regular basis.
Indicators that your brakes need service range from a squealing or grinding sound when the brakes are engaged to a simple brake light illuminated on your dashboard.
To correct these issues, we offer complete brake inspection and replacement or adjustment of brake pads, rotors, drums, and disks.